Pastor Carl & Anita Sikes
Come Join Us
Our Service Times
Sunday 10AM & 6PM
Wednesday 7PM
*Child care provided for all services
Here are a few quick links:
Your giving is making a difference locally and across the world!
Click here to read a recent email we received from Russian missionaries
Healing / Prosperity Scripture
Cards
Its God's will that you be whole!
God wants you spiritually, physically & financially blessed!
View and print these scripture cards and carry them with you as a reminder of His promises.
Dwelling on the wrong thoughts can keep us captive. Print these scriptures as a reminder to take every thought captive
! Click here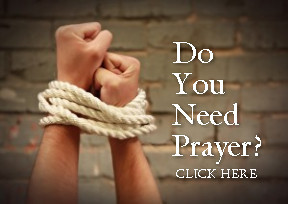 Do you need a miracle in your life?
Let us help by praying for you. We are a praying church at 'My New Life in Christ' and we believe that God's heavenly host is ready to be dispatched on your behalf. Nothing is impossible to those who believe, and we believe that God answers the prayers of His saints.